This drink cozy is a great way to use up leftover sock yarn or small bits of worsted weight yarn. Read on for the free pattern!
This pattern makes a cozy that will fit an average sized longneck bottle or regular soda can. You will probably want to check your gauge to make sure you'll end up with a correctly sized cozy. Your cozy should be between 7.5 and 8 inches around. Instructions will be for worsted weight yarn with fingering weight yarn modifications in parentheses. E.g. 10 rows (17 rows).
Now without further ado, let's get right to the pattern!
Supplies
4.0 mm (2.25mm) double-pointed needles, or you can use the magic loop if you prefer
20-25 grams, ~30 yards worsted weight yarn (or 12-15 grams, ~60 yards fingering weight yarn)
Stitch marker to mark the beginning of the round
Yarn needle for weaving in ends
Gauge: 5 stitches per inch (7 stitches per inch). Row gauge isn't too important here.
Pattern
Cast on 38 (56) stitches using a stretchy method like the long tail cast on. Join for working in the round, being careful not to twist your work. I like to place a stitch marker on the first stitch of my row to keep track.
Work in 1×1 ribbing until your work measures .5″ from the cast on edge. For me this was 4 rows (7 rows).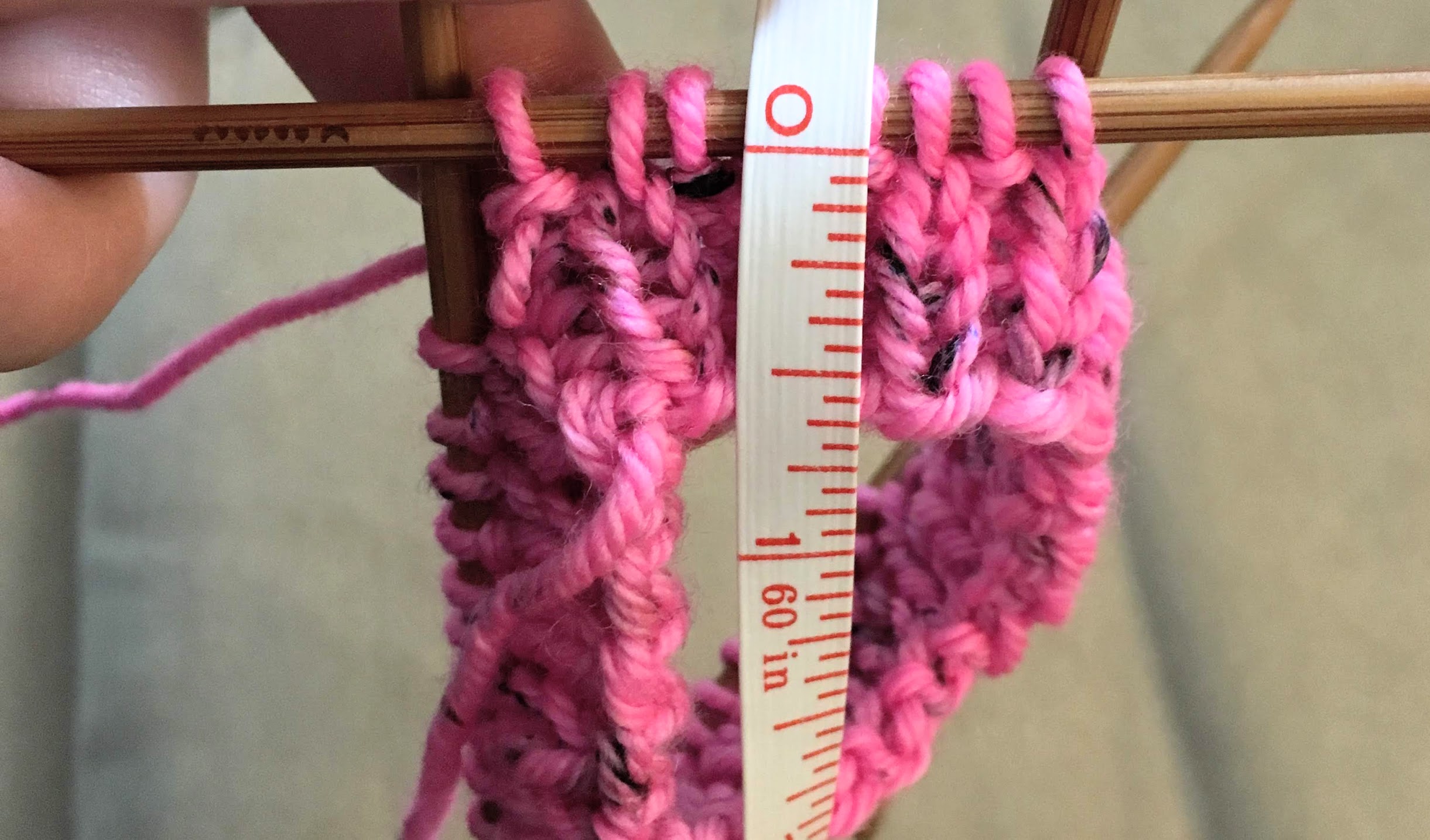 Half an inch is a good length of ribbing for a cozy that works with cans as well as bottles, but if you'll only be using your cozy for longneck bottles, you can add an extra .5-1 inch of ribbing if you like. Just remember to add that extra length later when doing your length measurements for the stockinette section!
For the stockinette section, knit around until your cozy measures 4.5″ from the cast on edge. Remember to add the extra length if you made your ribbing longer! For me this was 30 rows (46 rows).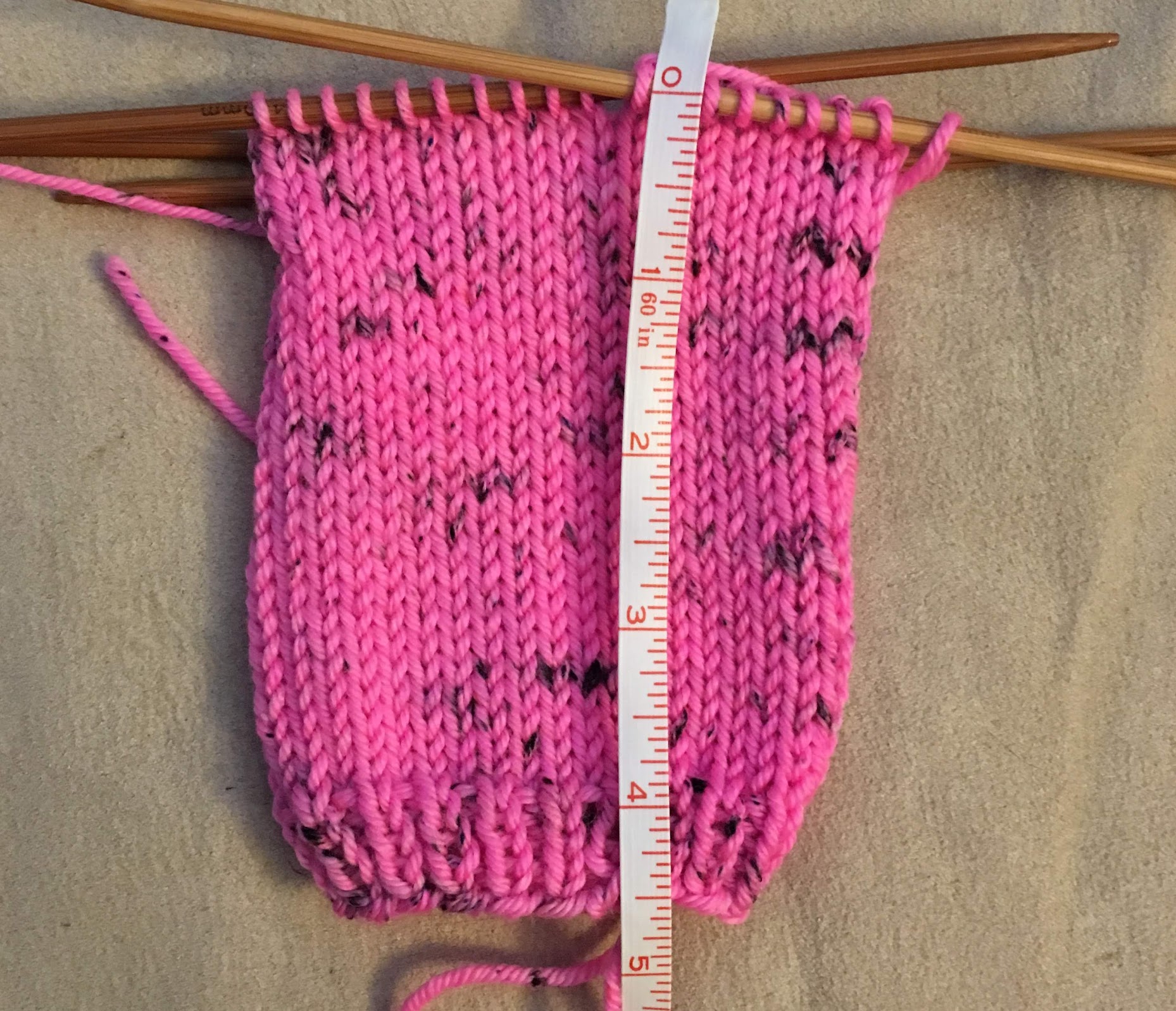 Now, we decrease to close up the bottom of the cozy. The first decrease round will be PURLED to create a ridge around the bottom of the cozy.
For worsted weight ONLY:
Dec. R1: (p2tog, p4, p2tog, p4, p2tog, p5) 2x (32 sts)
Dec. R2: knit around (32 sts)
For fingering weight ONLY:
Dec. R1: (p2tog, p5) 8x (48 sts)
Dec. R2: knit around (48 sts)
Dec. R3: (k2tog, k4) 8x (40 sts)
Dec. R4: knit around (40 sts)
Dec. R5: (k2tog, k3) 8x (32 sts)
Dec. R6: knit around (32 sts)
For BOTH yarn weights:
Dec. R3(R7): (k2tog, k2) 8x (24 sts)
Dec. R4(R8): knit around (24 sts)
Dec. R5(R9): (k2tog, k1) 8x (16 sts)
Dec. R6(R10): knit around (16 sts)
Dec. R7(R11): k2tog 8x (8 sts)
Cut yarn, draw end through all of the remaining loops and pull tight. Pull the tail through to the wrong side of the cozy and weave in.

All done! These cozies are mostly used in my house for icy-cold seltzer cans, but they should fit any standard sized can or longneck glass bottle. If you need a slightly larger or smaller size, try changing up your needle size first! You can measure the circumference of your container, then take your gauge for your yarn and needles, and with a little math make sure the number of stitches here will match the number of inches for your container.
I hope you enjoy this pattern and use it for some frosty beverages throughout the rest of this hot summer!