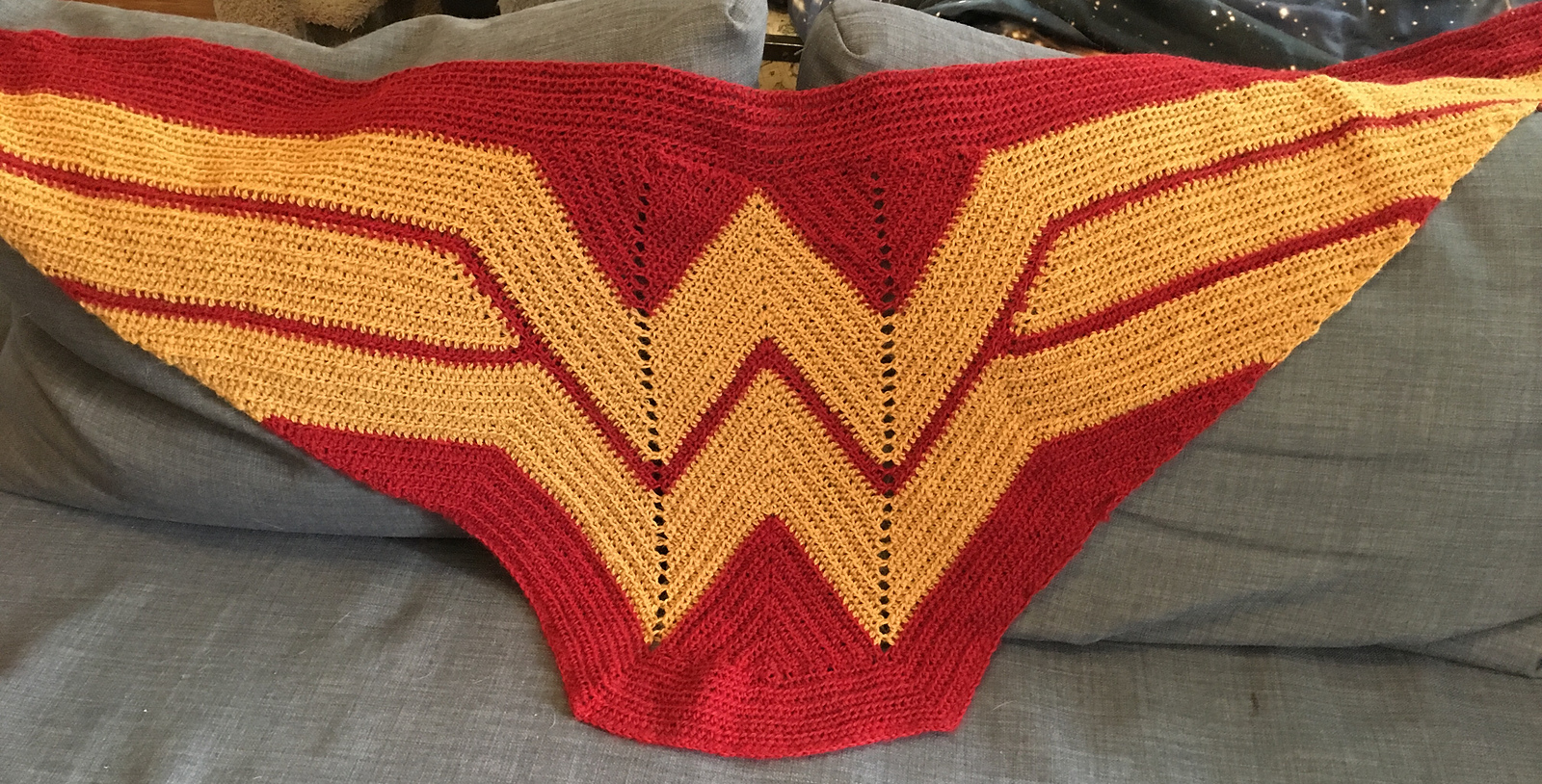 Reflections, resolutions, and the like…
It's been a very busy and frantic holiday season, but now I'm back at the keyboard. Hello! Happy 2018! How were your holidays? I hope you had as much crochet and knitting time as I did over the break. 🙂
I finally finished all three of the shawls I took on in 2017! The first of the trio, the Selina Shawl, was finished in November. Pictured above is the second one: Wonder Woman Wrap by Carissa Browning. This was a very easy pattern to follow. In fact, there is a knit version as well, and both patterns are free, so I highly recommend that you give this project a try. The third and final shawl was this silk butterfly shawl for my mother for Christmas. Below, you can see it blocking–another new experience for me (yes, I evened out the right side after I took the photo)!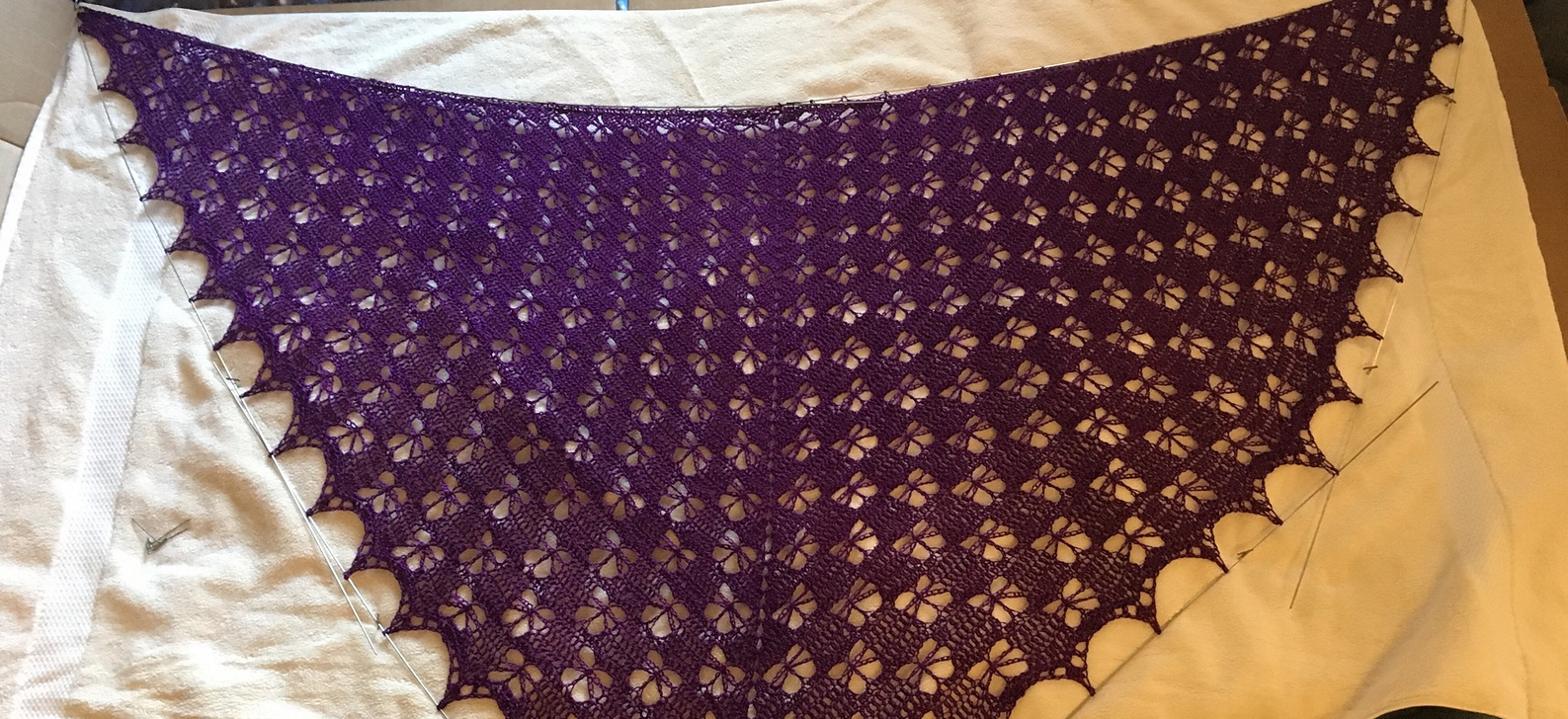 On my hooks and needles for Christmas this year were that butterfly shawl, a Louise Belcher-themed hat for a friend, a women's march hat for a friend, and a tiny sweater for my brother's tiny new puppy! I can't wait to get properly modeled pictures of that last one. In the meantime, here's a modeled shot of the butterfly shawl and a picture of the Louise hat: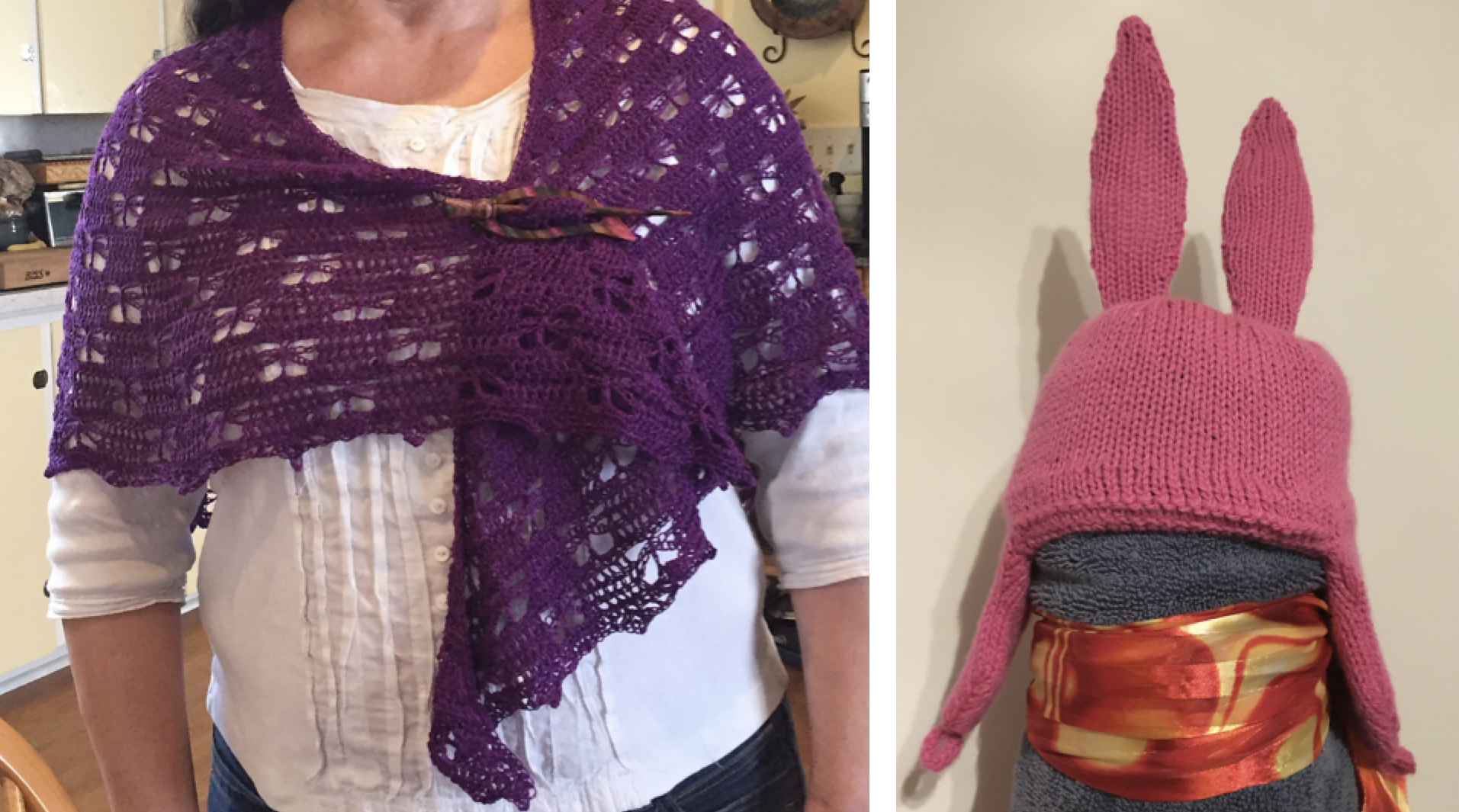 Resolutions
It's hard to believe that I learned enough about knitting in 2017 to accomplish that hat. I am very grateful to the Ravelry community, who have been very supportive, and to my knitting meetup group here in DC. With that in mind, I decided to take on a new knitting-specific challenge in 2018. This year I'm going to learn to knit socks! For extra encouragement, I'll be participating in the Box O' Sox KAL, which is hosted by the Yarngasm Podcast group on Ravelry. Care to join me? Use the tag #boxosox2018 on instagram!
For my crochet resolution, I really want to get back to writing patterns. I've had several on the back burners for a few months while I explored knitting further, but I think it's time to dig them out and get them published. Forthcoming are the rest of the zodiac critters, some awesome new critter pouches, and fun home decor! I can't wait to share all of these things with you this year. Here's to 2018! 😀