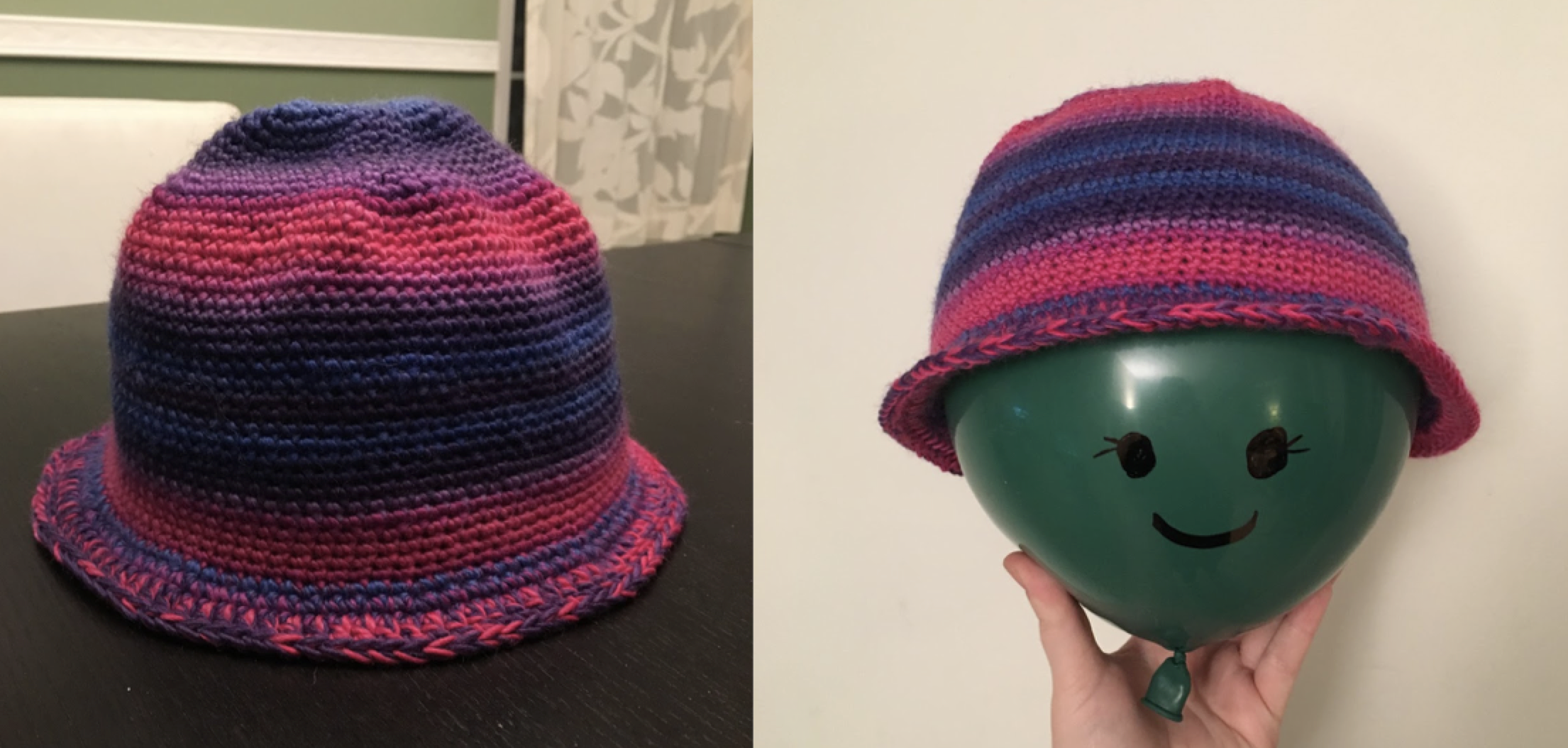 Let's talk about (probably soon-to-be-abandoned) plans for the new year!
Sometimes life gets in the way of even the best-laid plans. A few months ago I ended up with a series of back spasms/chest pains that sent me to the ER 4 times over the course of 6 weeks. Just when I thought I was on the mend, I faced a nasty bout of pneumonia. Yeesh! I'm sure it's no surprise that it's been hard for me to focus on crocheting & knitting over the last several months. Luckily I'm through the worst of it and back at my hooks & needles, so I have high hopes for the coming year! You can see from the picture below that my one recent accomplishment has been to churn out hats. Huzzah!
I improvised the hats on either end with some simple garter stitch and colorwork. The "grellow" one is my very own checkered hat pattern, and the teal is Crenellated Hat by J. Wilson.
Looking back on my New Years post at the beginning of 2018, my goals were to make a box of socks and publish some new crochet patterns. Well, I did one of those things… I promptly became distracted by other projects and left the socks behind. Maybe 2019 is the year for the box o' sox?
If you've been having a slow start to your year too and need a simple hat project, give this one a try! This hat uses 1 standard skein of worsted weight yarn and only single crochet stitches. Despite the simplicity of the design, the result is super cute! This pattern makes a hat that will fit most adult heads (~20″ with a little stretch), and some tips are provided below for making it bigger or smaller.
Materials
About 100g (~200 yards) of worsted weight yarn (I used 1 whole skein of Knit Picks Chroma Worsted in "Lupine")
3.75mm crochet hook (or whatever size you need to get close to 5 sts per inch, so your hat will fit an average adult head)
Yarn needle for weaving in ends
Pattern
R1: sc 6 in a magic ring (6)
R2: 2 sc in each stitch around (12)
R3: (sc 1, inc) 6x (18)
R4: (sc 2, inc) 6x (24)
R5: (sc 3, inc) 6x (30)
R6: (sc 4, inc) 6x (36)
R7: (sc 5, inc) 6x (42)
R8: (sc 6, inc) 6x (48)
R9: (sc 7, inc) 6x (54)
R10: (sc 8, inc) 6x (60)
R11: (sc 9, inc) 6x (66)
R12: (sc 10, inc) 6x (72)
R13: (sc 11, inc) 6x (78)
R14: (sc 12, inc) 6x (84)
R15: (sc 13, inc) 6x (90)
R16: (sc 14, inc) 6x (96)
Note: If you need a smaller size, only increase up to 90 stitches, and then continue with R17. If you need a larger size, continue the increase rounds up to 108 stitches, and then continue with R17.
R17-42: sc in each st around (96)
Brim
Divide your remaining yarn in half. Then, the brim will be worked with two strands held together to make it stiffer.
Holding two strands together:
R43: (inc, sc 23) 4x (100)
R44: (inc, sc 9) 10x (110)
R45: ch. 1, then dc in each st around (110)
If you'd like a slightly longer brim, you can also work one more round of sc or dc. There you have it, all done! I hope you enjoy this simple hat — I had a lot of fun designing it since it's so easy and adorable. 🙂
In the last couple of months I have also tried my hand at designing some knitwear. Another goal for the upcoming year is to release some new crochet and knit designs. Feel free to keep an eye out here for those — I'd love to do a release every other month if I can keep up with it! What are your plans for the new year? Did you manage your resolutions for 2018?