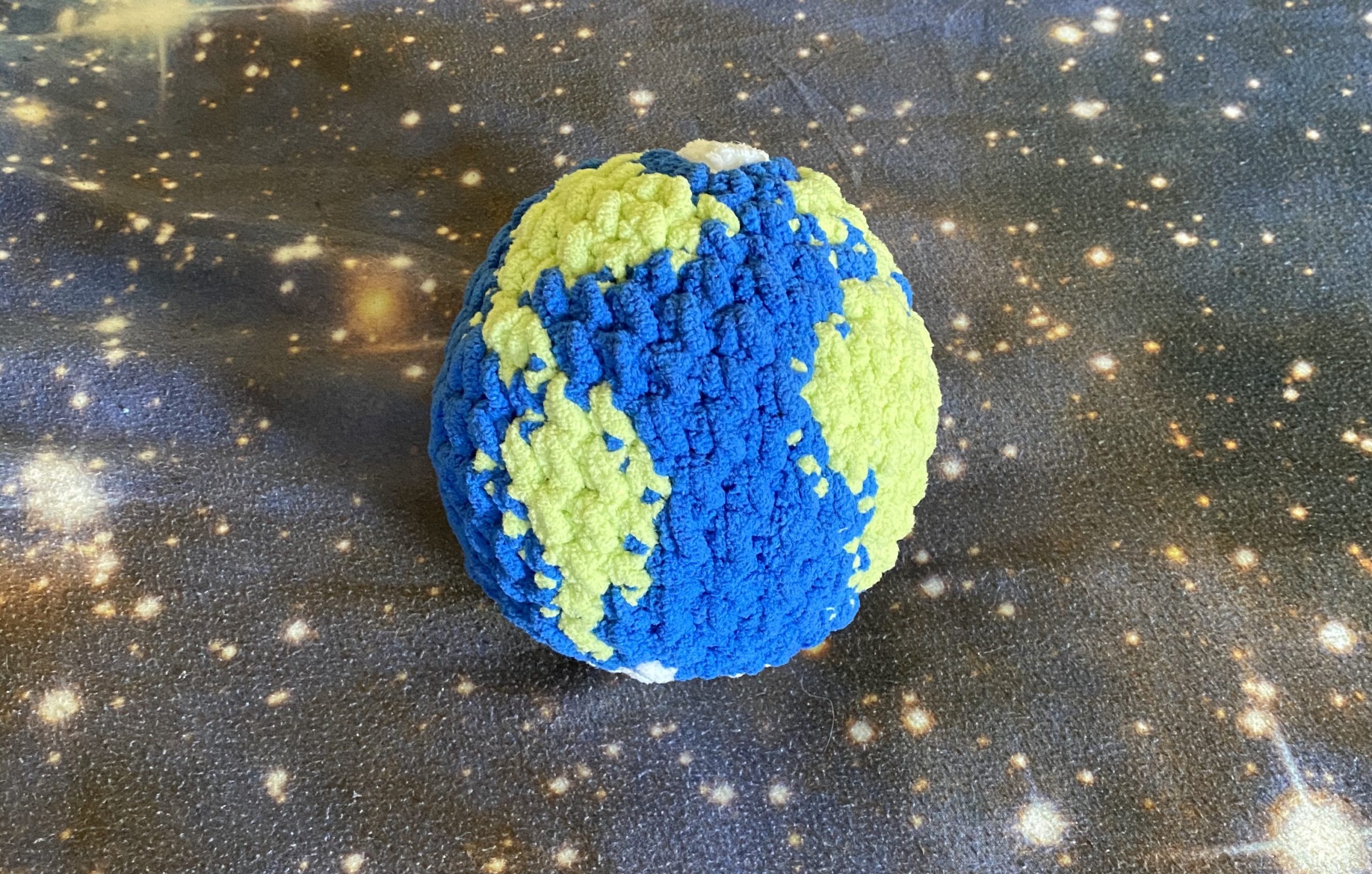 Happy Earth Day! If you, too, are stuck at home with a pile of grocery store plastic bags that you don't want to throw away, why not trying turning them into plarn? This plastic yarn option for recycling is easy and requires little to no thought, so it's a great TV project.
Last May I started a new day job, resulting in me commuting to an office instead of working remotely, which I had been doing for some time. As my attention and time were directed there, my knitting and crochet took a back seat. Now, like many others, I'm working from home and trying to wrap my head around the situation we find ourselves in, and for me that means a return to crafting. But something simple, that doesn't require a lot of thought and care. Enter plarn.
There are a few ways to make it, but today I'd like to show you my technique, which is very simple, although it takes a little time to make enough for a large project. Let's get right to it!
Note: the globe pictured above is unrelated (although I would love to collect enough blue and green bags to make a recycled one some day). You can find the globe pattern in my shop if you'd like to make one. 🙂
Materials
Assemble as many plastic grocery bags as you'd like to get rid of. I would recommend washing them, although I confess I've sometimes been too impatient to do so. On average, I have found that around a dozen plastic bags results in a 50 gram ball of plarn.
Scissors
Method
Take a bag and flatten it out.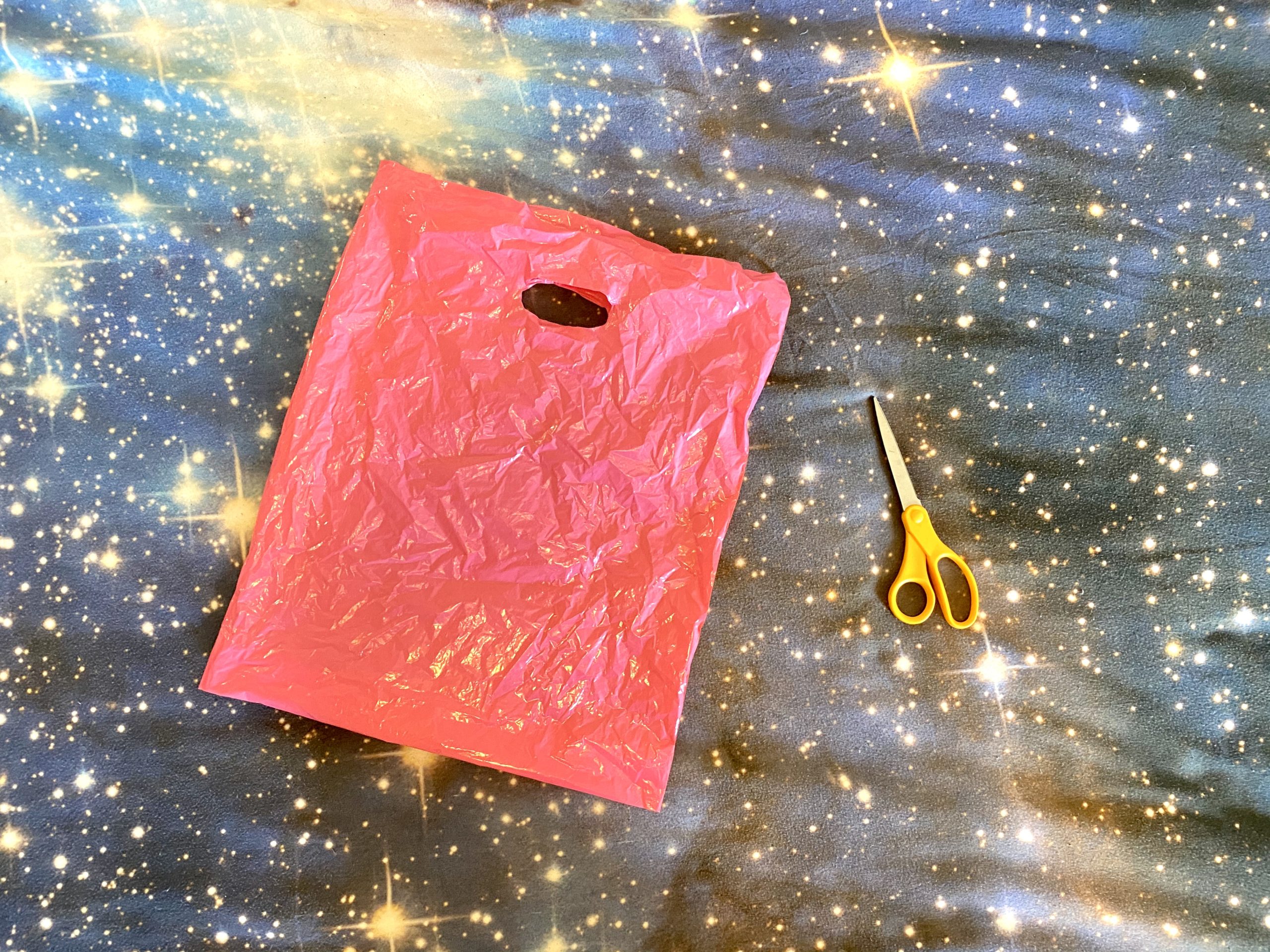 Next, fold the bag in half lengthwise, then in half again.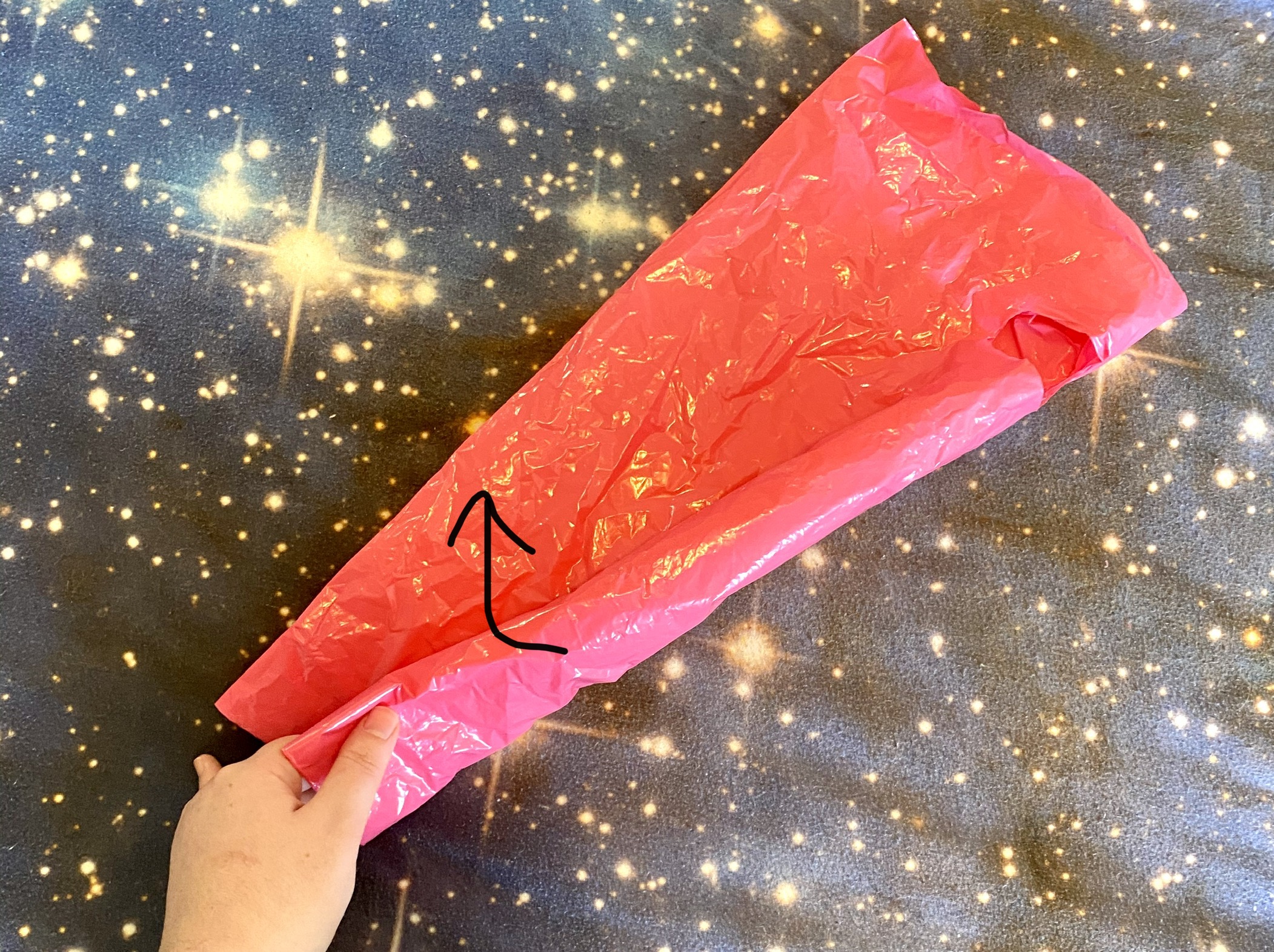 Cut the folded bag into strips at ~1-inch intervals. The exact thickness doesn't matter too much, but thicker strips will be a little more durable when you crochet or knit them later.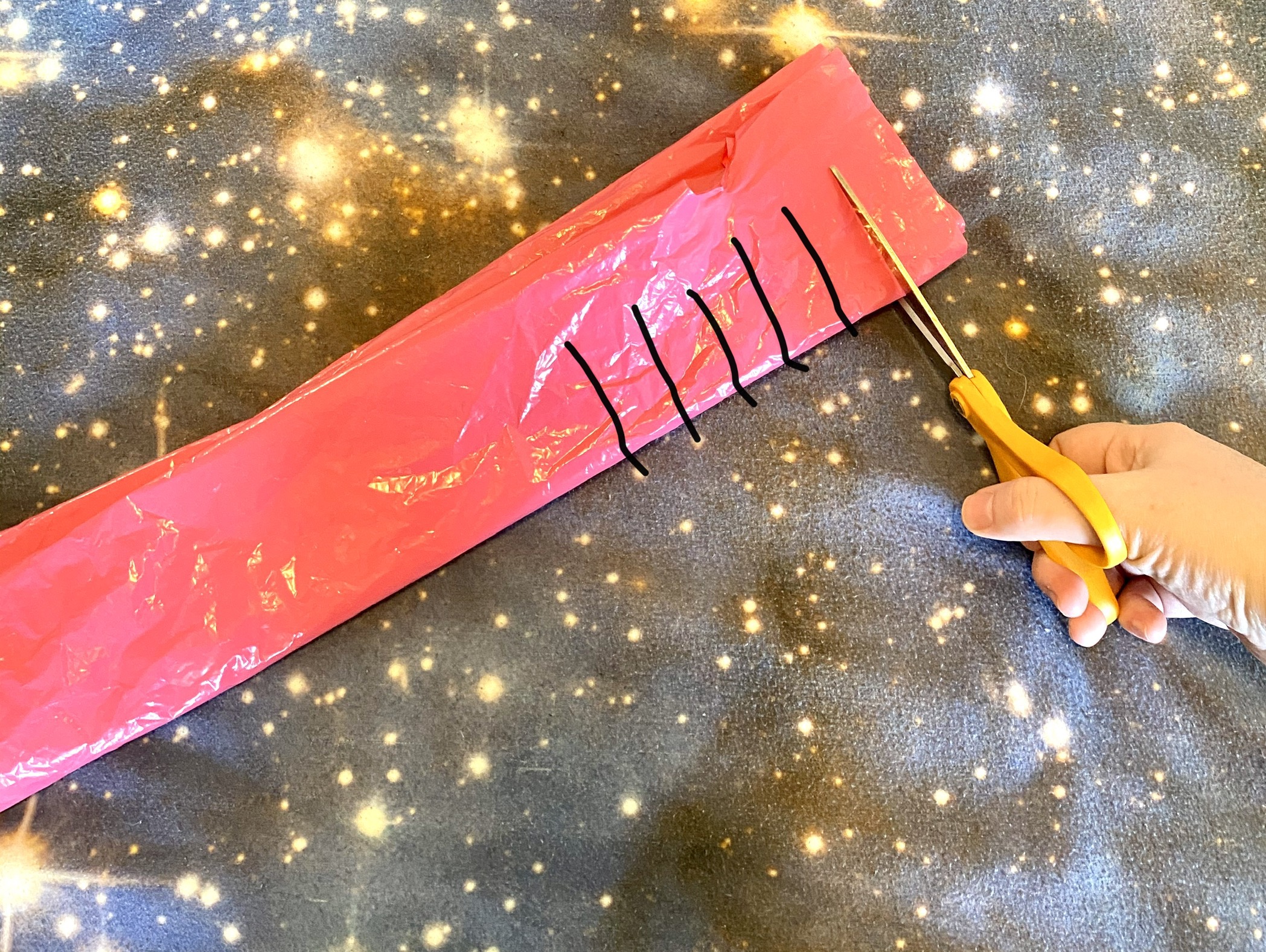 When you're done, go ahead and unfold the strips and you should have lots of loops of plastic. Separate the handles and the bottom of the bag. You can save those and use them for stuffing amigurumi, or if you're content to have lowered your amount of waste, feel free to toss them!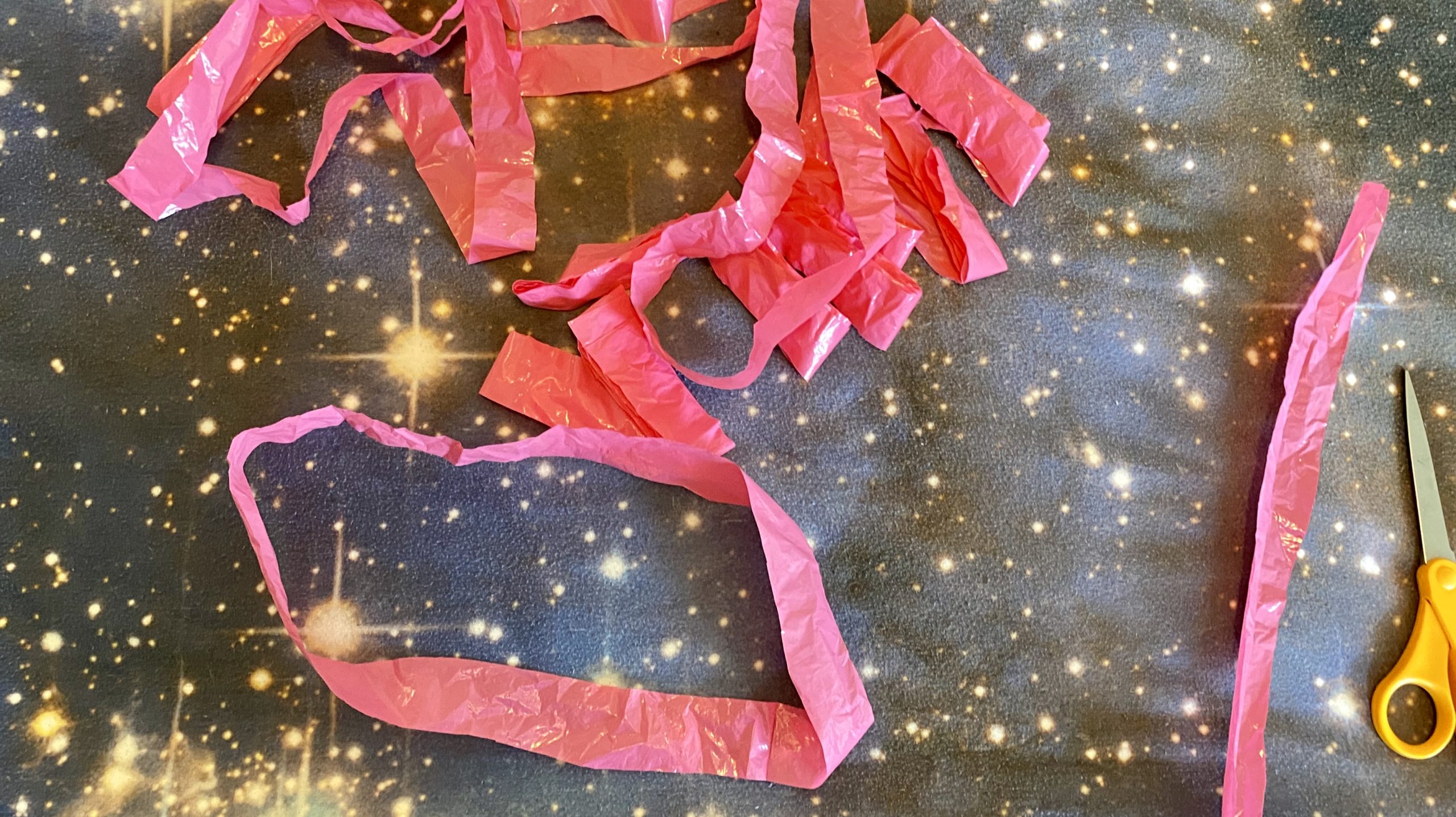 Next, we'll connect the rings to create longer lengths of yarn. Overlap the ends of two loops, like so. We'll be pulling the end of the right loop from under the left loop and back through the right loop.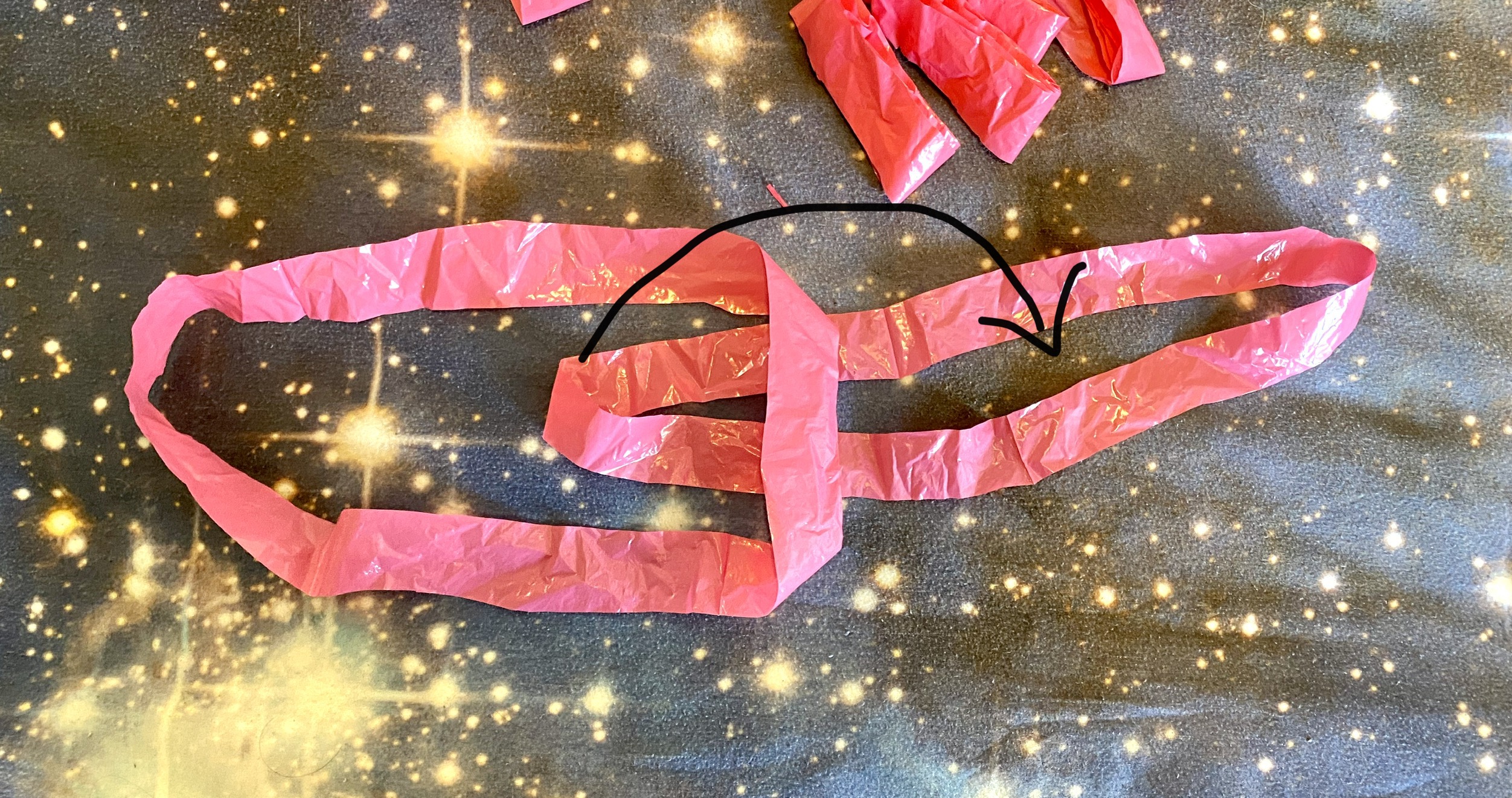 Go ahead and grab the end of the right loop that is underneath the left loop, and pull it back through the right loop.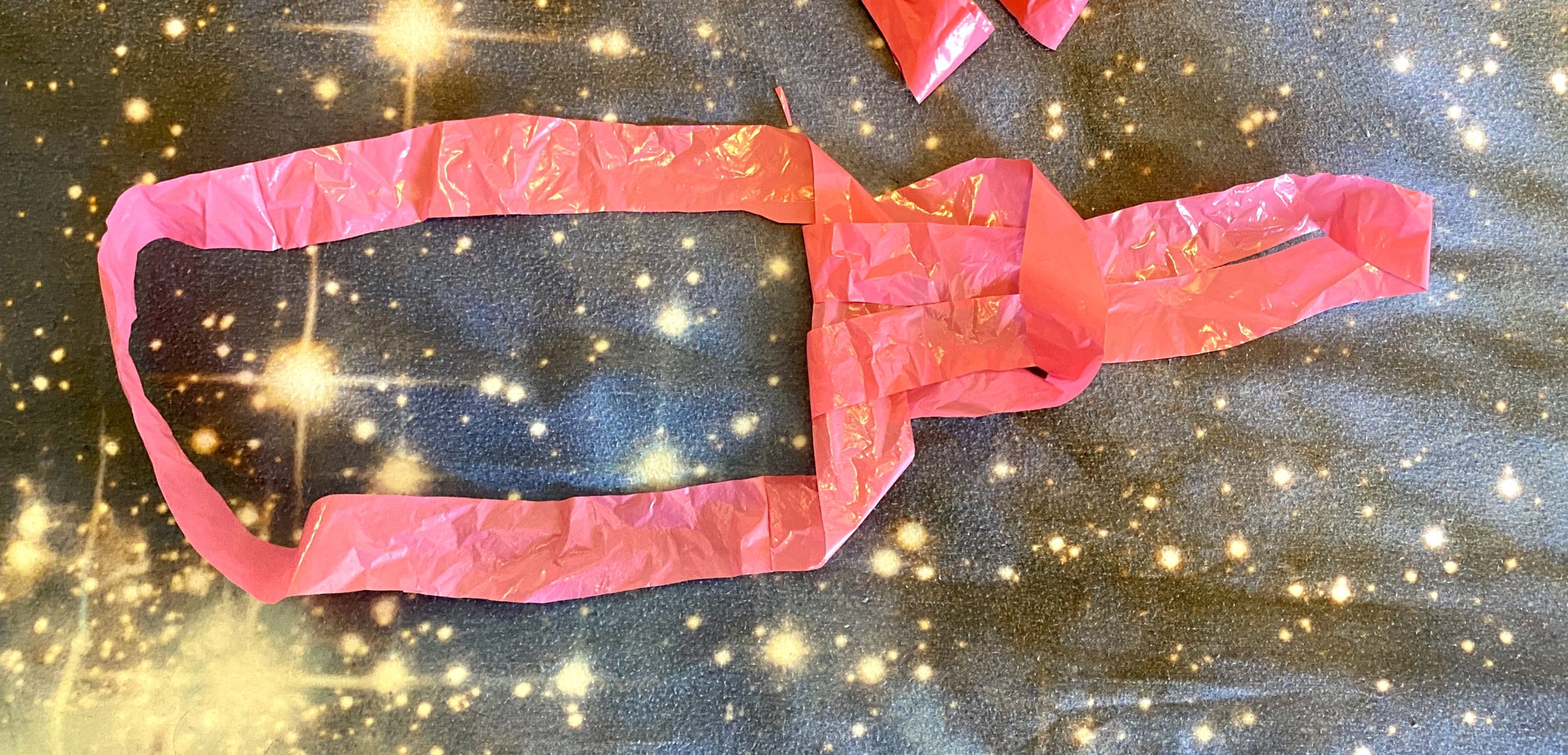 Next, gently pull the knot tight. It's easy to rip your plarn if you pull too hard, so gently wiggle it until you get a snug knot, as pictured below.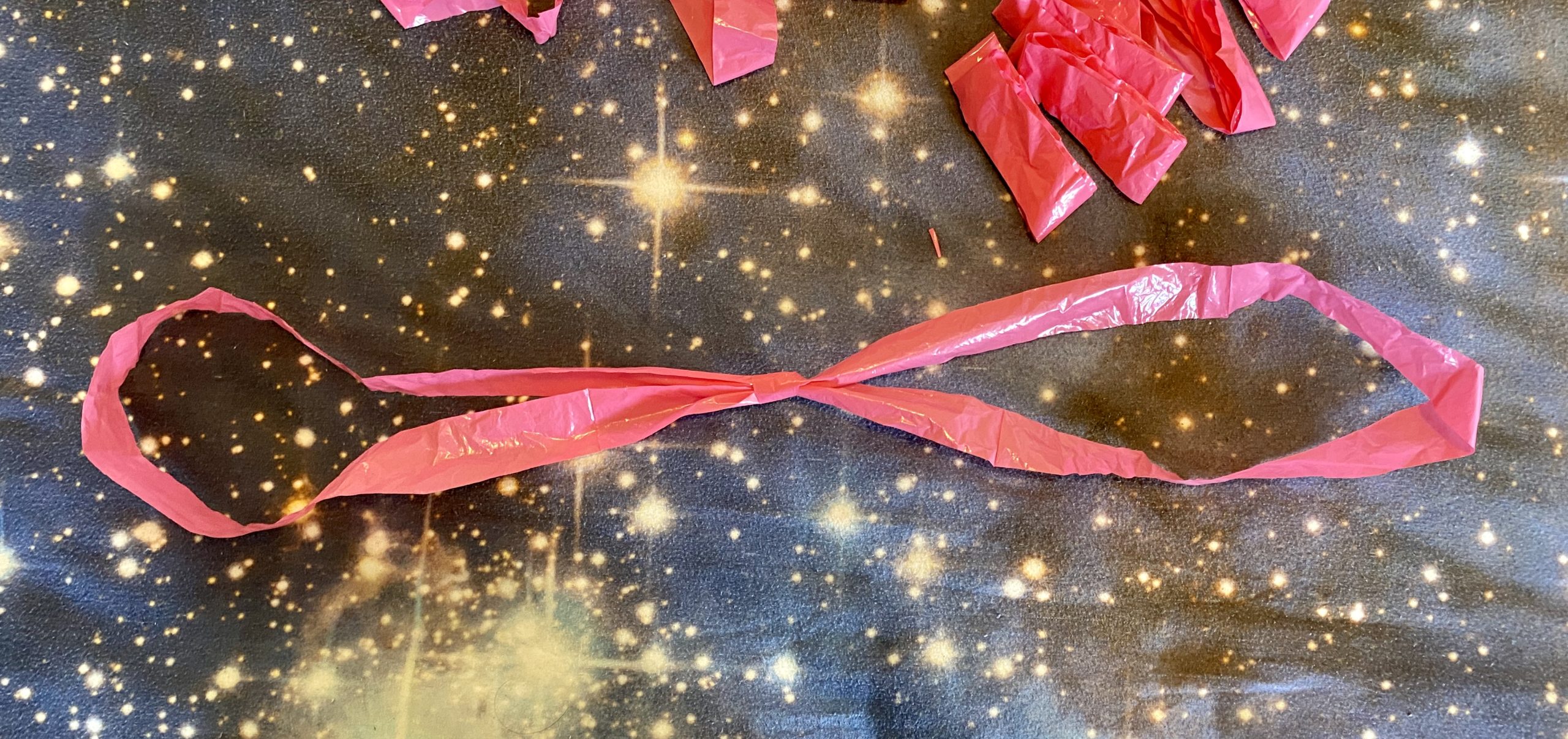 Continue to connect the loops you've created until you have the desired length of plarn.
That's all there is to it! It takes a while to make a whole ball of plarn, but your patience will be rewarded. We'll take a look at what you can make with this plarn in another post. 🙂