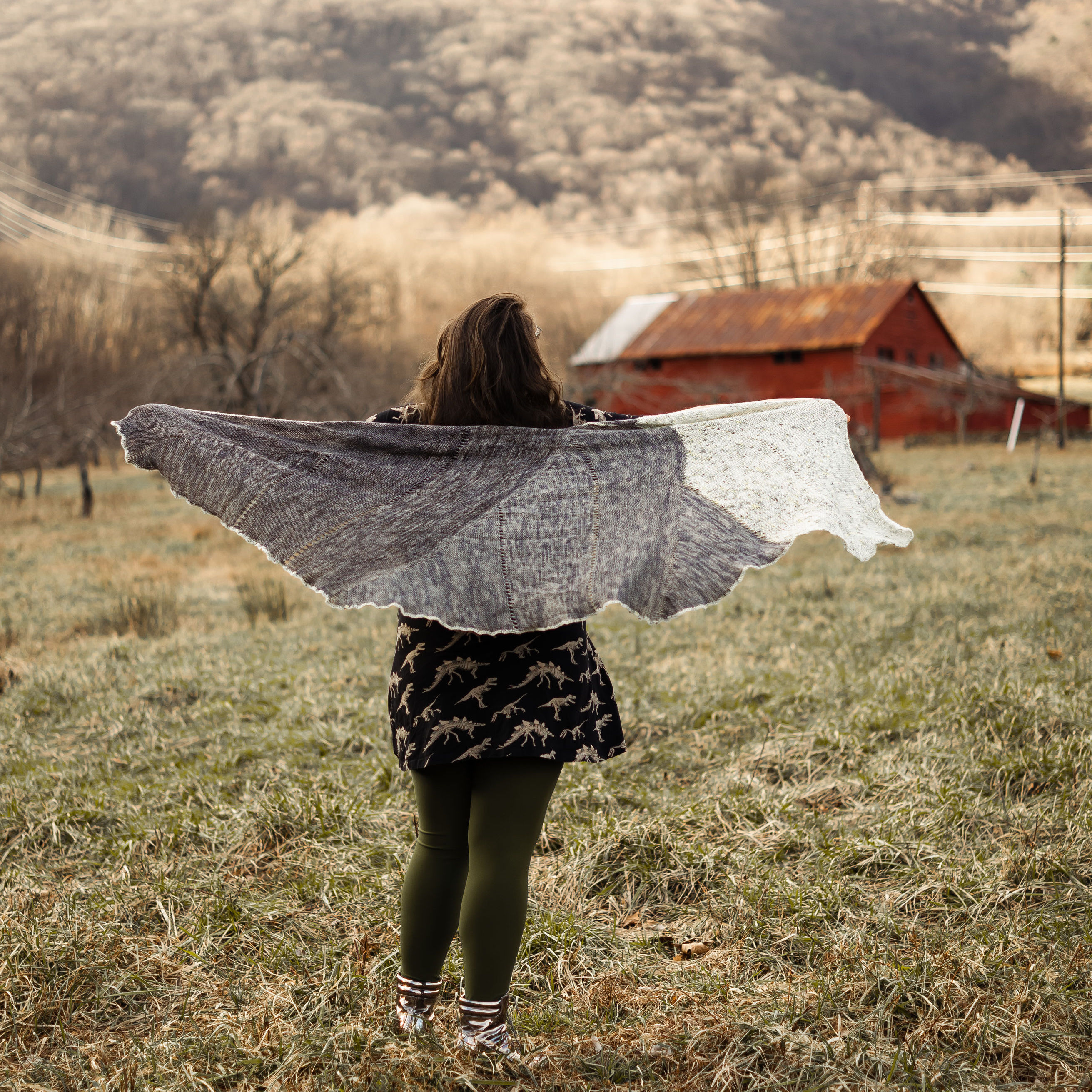 This wrap is named after my grandparents' former home, Twymans Mill, and the design is inspired by the angular lines on old millstones.
The Story
Most winters, when Christmas time rolled around, my family spent a few days at my grandparents' house out in the country. My grandparents loved nothing more than a good story, and they chose their home accordingly. It was at one time a mill, then a post office, a general store, a school, and even once a spooky home for unruly children. The store building, before grandma and grandpa converted it into a library, overflowed with old cans, boxes, and machinery. We found old cobalt blue milk of magnesia bottles behind the shed. An old Pepsi Cola branded cooler proudly displayed its price, "five cents." Briars covered the one-room school building. Faced with such a setting, my imagination ran wild.
Some years we hunted for the old mill. As far as I know, it was the only building on the property that was completely torn down, and we could only guess at where it used to be. We bundled up and walked around the creek, looking for signs of a building. The mysterious mill inspired this shawl, whose lines are modeled after other old millstones in the area, like the one shown below: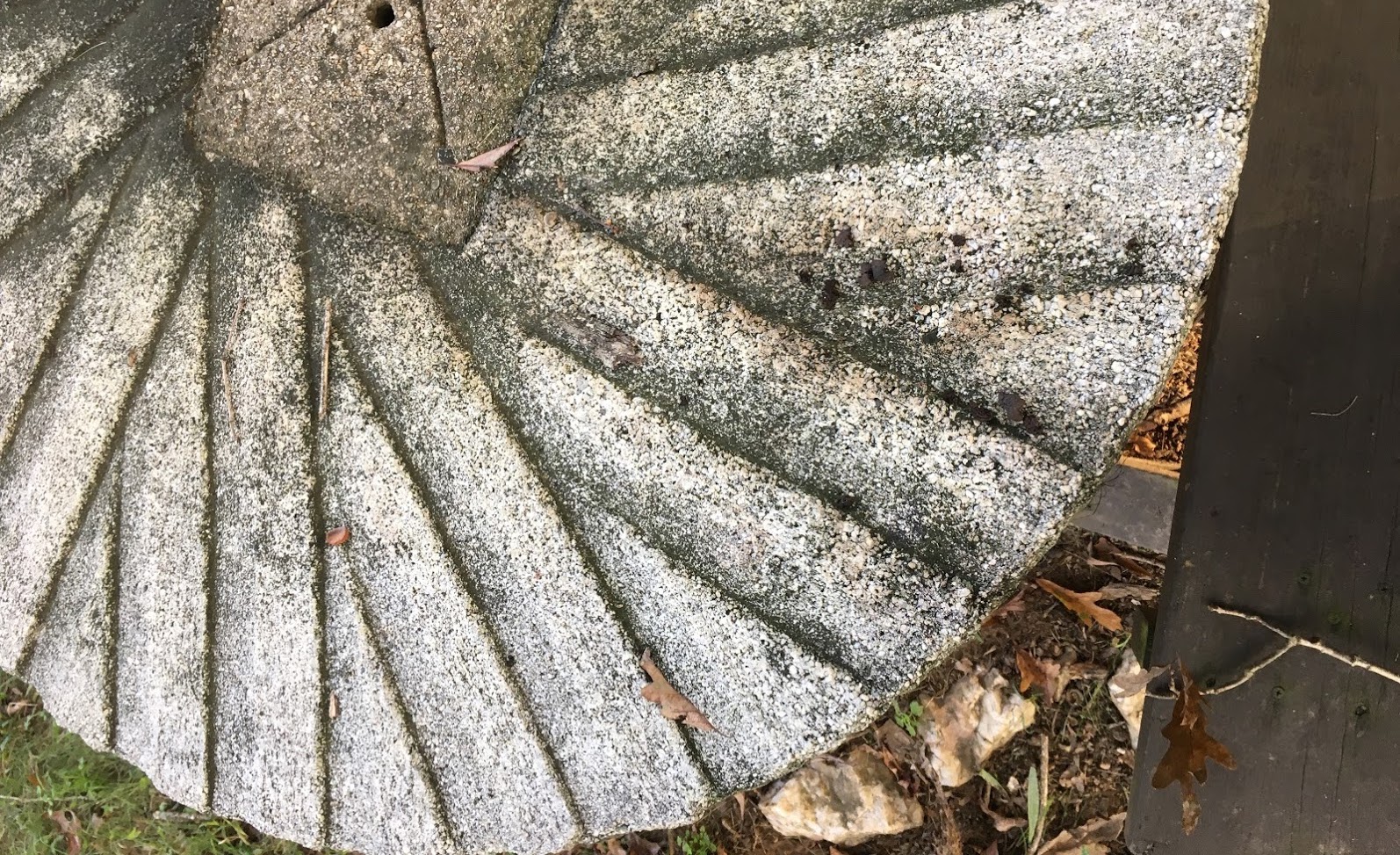 The Pattern
This shawl uses short rows to mimic the grooves on a millstone. To emphasize the lines, the short rows don't use any wraps. The resulting lacy holes highlight the lines and make the short rows just a little bit easier. The side-to-side constructions means you have fewer than 200 stitches on your needles at any given time, so it goes pretty quickly.
This design looks stunning in a solid color, but it's also a great canvas for more bold choices. You could switch colors each section, or just work one end in a coordinating speckle, as the pattern suggests. The one potential shortcoming of this shawl is its need for aggressive blocking to open up the design. But as a result, it's good practice if you haven't done much blocking before. 🙂
Along with being inventive with your colors, you can customize the length of this shawl easily. Work more repeats of the short row sections to lengthen the shawl and make it extra cozy. Its cape-like top edge means it sits comfortably on your shoulders, and the dense and soft stockinette stitch is cozy and warm.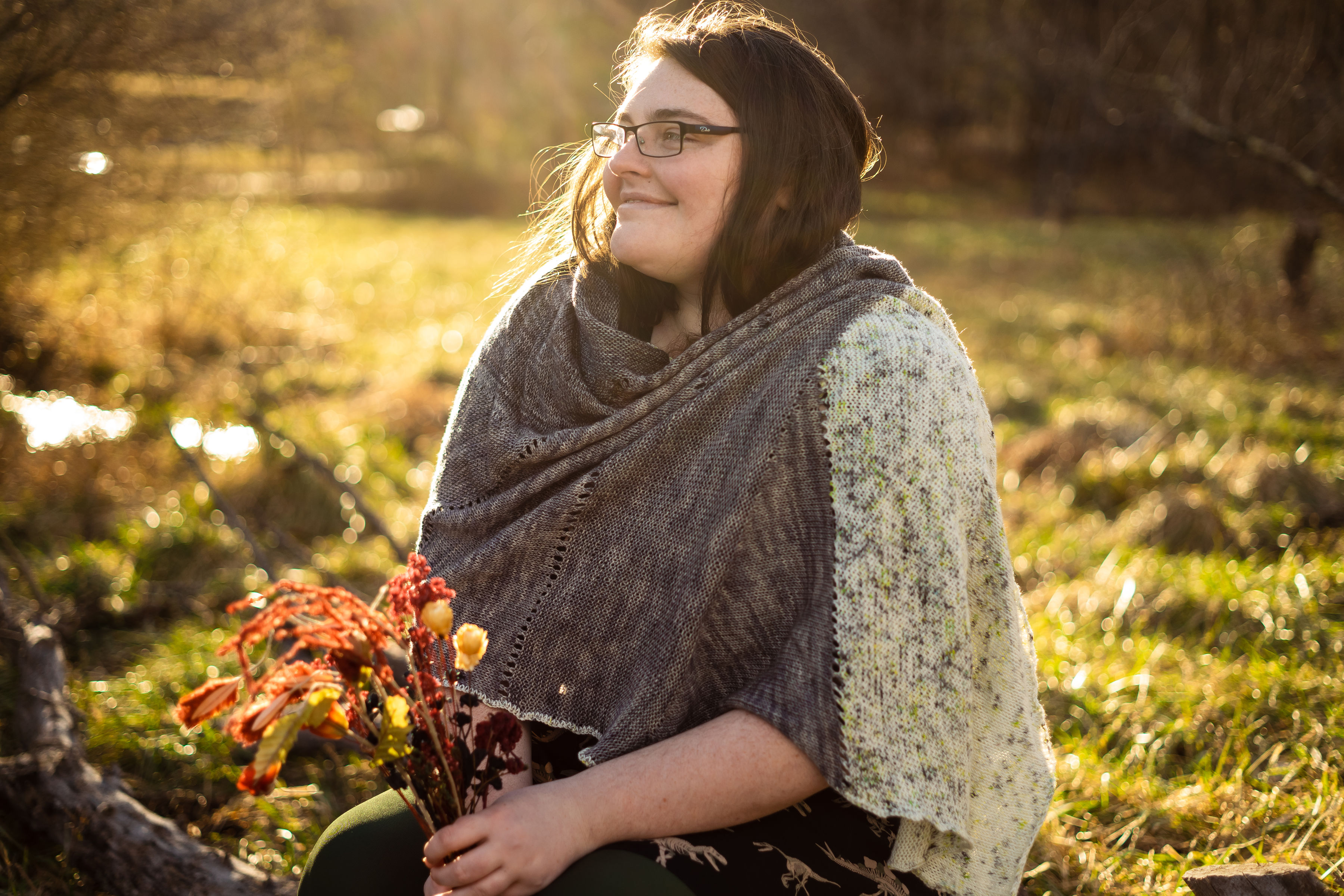 You can find this pattern on Ravelry here or in my Etsy shop here. A launch discount of 15% off will be automatically applied from now through Sunday 4/21/19. Enjoy!