Have you ever participated in a crochet-along (CAL) or knit-along (KAL)? Check out my works in progress for a fun and geeky Ravelry group CAL!
I've participated in CALs once or twice before, usually when I don't have other projects in the works with deadlines. This time, it just so happens that my current WIPs fit the theme, so I'm excited to get to participate! The Nerdy Hookers group on Ravelry is doing a "Gotham City Sirens" crochet (and knit!)-along. The Gotham City Sirens are Catwoman, Harley Quinn, and Poison Ivy, the most infamous lady villains from the Batman comics. I'm on team Catwoman! Meow! 😀 In addition to the poison ivy-green sweater above (and some secret Christmas present projects), I'm working on these 2 shawls:
Selina Shawl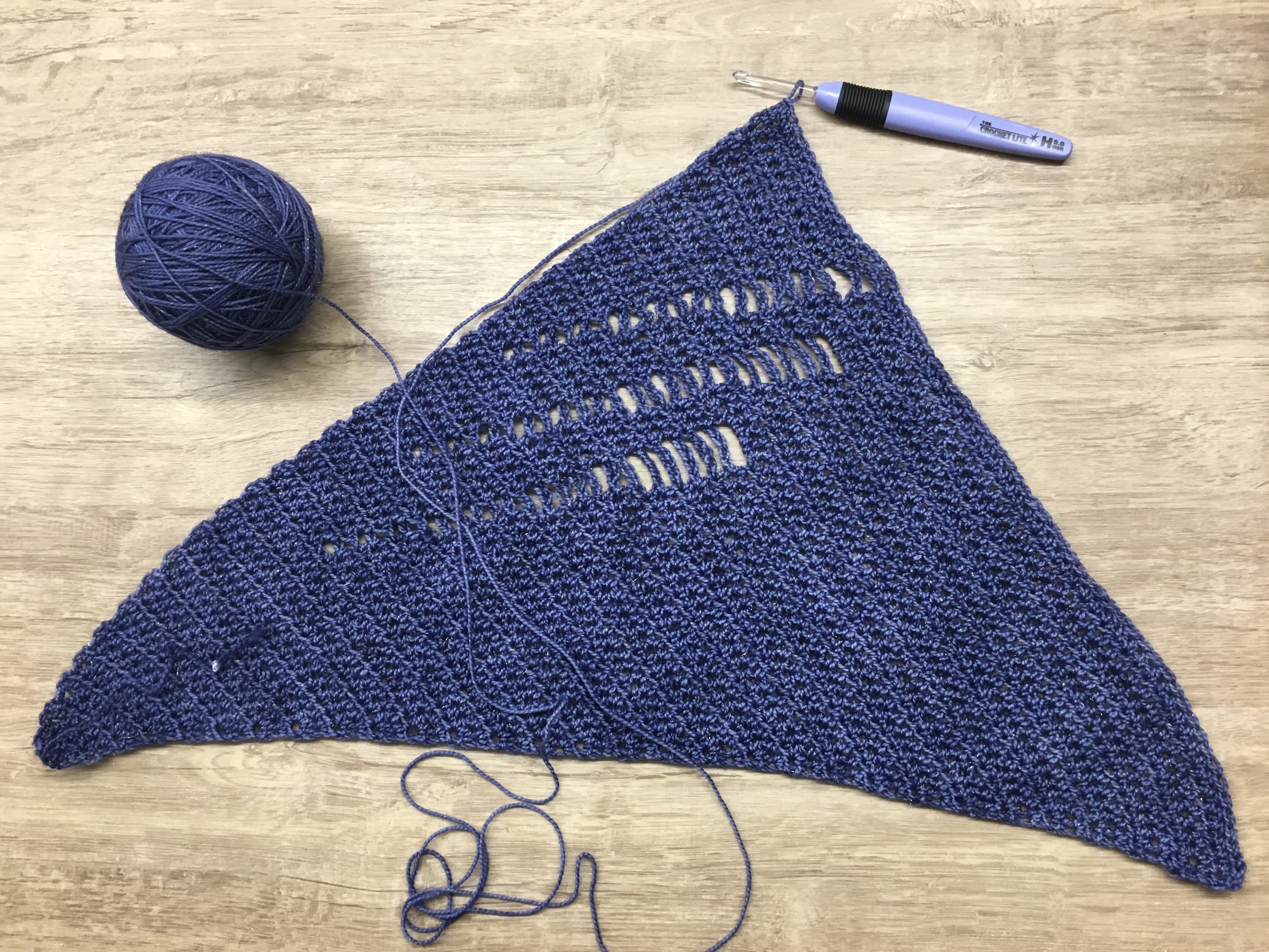 You can find this amazing shawl pattern by Level Up Nerd Apparel on Ravelry here. It's very simple to follow and so cleverly designed to have these cat scratch marks in honor of Catwoman.
Wonder Woman Wrap (dubbed 'Rival Wrap' for team Catwoman)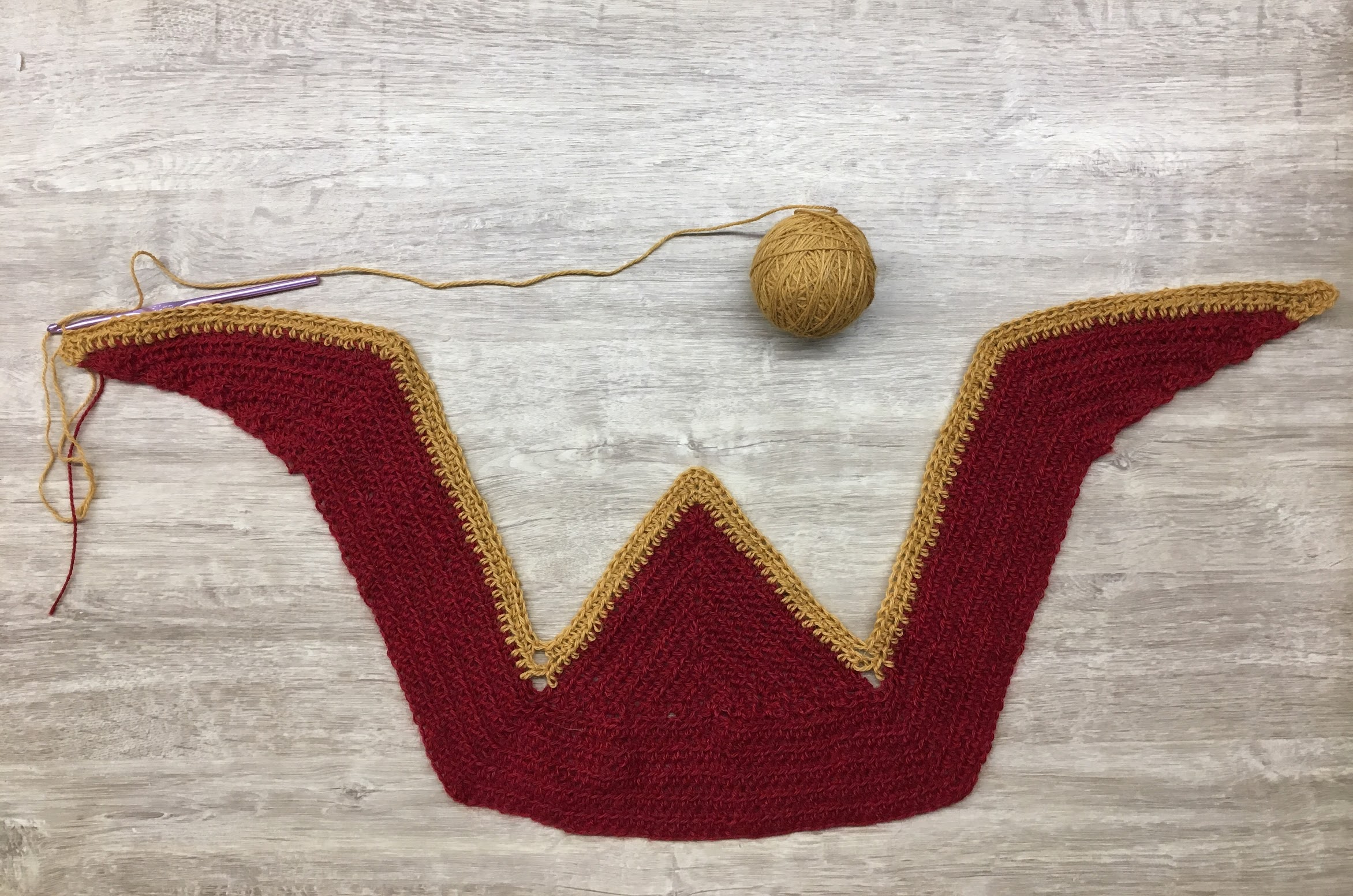 I loved the Wonder Woman movie, and I just had to try out this gorgeous wrap by Carissa Browning. You can find the free crochet pattern here, and there's also a knit version here, also free.
Flax
The sweater in the first image is Flax by Tin Can Knits. They have a whole series of simple, free patterns for learning to knit. I chose this sweater as my very first knitting project in my quest to re-learn knitting this spring. It has been really great for practicing a variety of simple techniques, including: ribbing, garter stitch, stockinette, and placing stitches on scrap yarn to join onto later. I just have a couple of inches on the body and then the sleeves to go. Hooray!
Have you participated in a CAL or KAL before? Do you have a favorite kind, such as a themed CAL or prize CAL? Let me know in the comments!