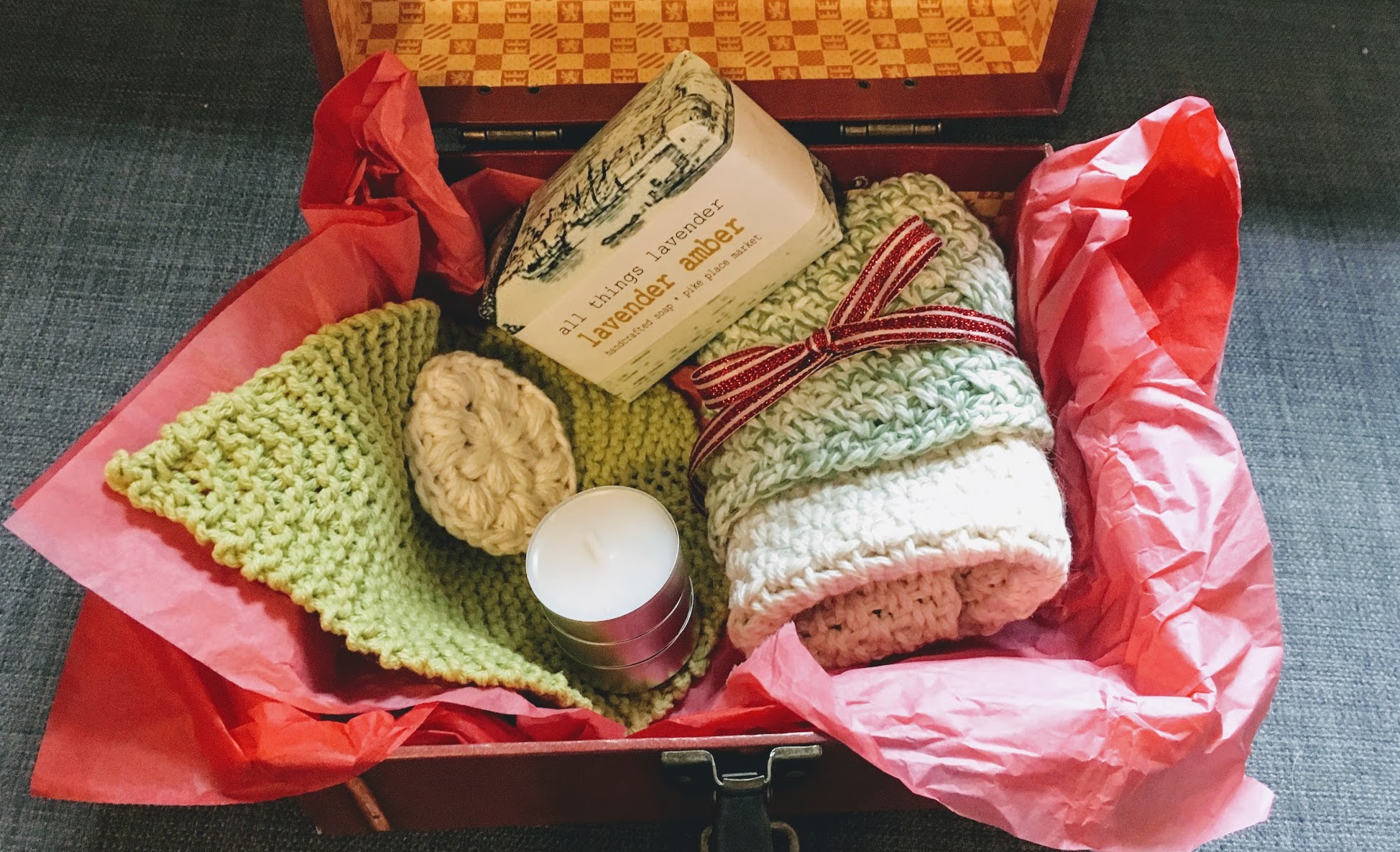 When it comes to Christmas crafting, I've made all kinds of goodies (some of them even on time for Christmas!). Check out a few of my prior gifts and some ideas I've got for this year.
I'm feeling the pressure of the Christmas crafting deadline for a few projects I've got going. As much as I'd love to share them with you here today, I can't be sure the recipients won't see them, so they'll have to remain under wraps for now. But! I can share some gifts from previous years, and some new gift ideas for this year, yarn and otherwise.
Washcloths/spa kits
One quick and easy gift option is spa items like washcloths, cotton makeup pads, or loofahs. All of these items are simple to crochet (or knit!), and you can package them with things like candles, artisan soap, or sugar scrub for a relaxing spa basket, like in the photo above. My sister and I made spa baskets for our mom and aunts a couple of years ago. We included 2 crocheted washcloths, a little mason jar of sugar scrub, and a homemade peppermint soap bar in each bag. The great thing about this idea is that, depending on your range of craftiness and DIY skill, you could make all of the items from scratch!
Quick accessories: infinity scarf, hats, or fingerless gloves
Try a fast accessory project! You can quickly whip up small items like fingerless gloves, mitts, or hats (check out the free pattern for my griddle stitch mitts here!). Or for a larger project like a scarf, try using a thick yarn and a large hook or needles. You can make a cozy infinity scarf in just a few hours using larger tools. I recommend a bulky yarn, and hook or needles at 9mm or even bigger. For crochet, hdc or dc around in the back loops only makes a beautifully textured scarf or cowl. I have gifted basic scarves a number of times, and will definitely continue to do so in the future.
Ornaments and decorations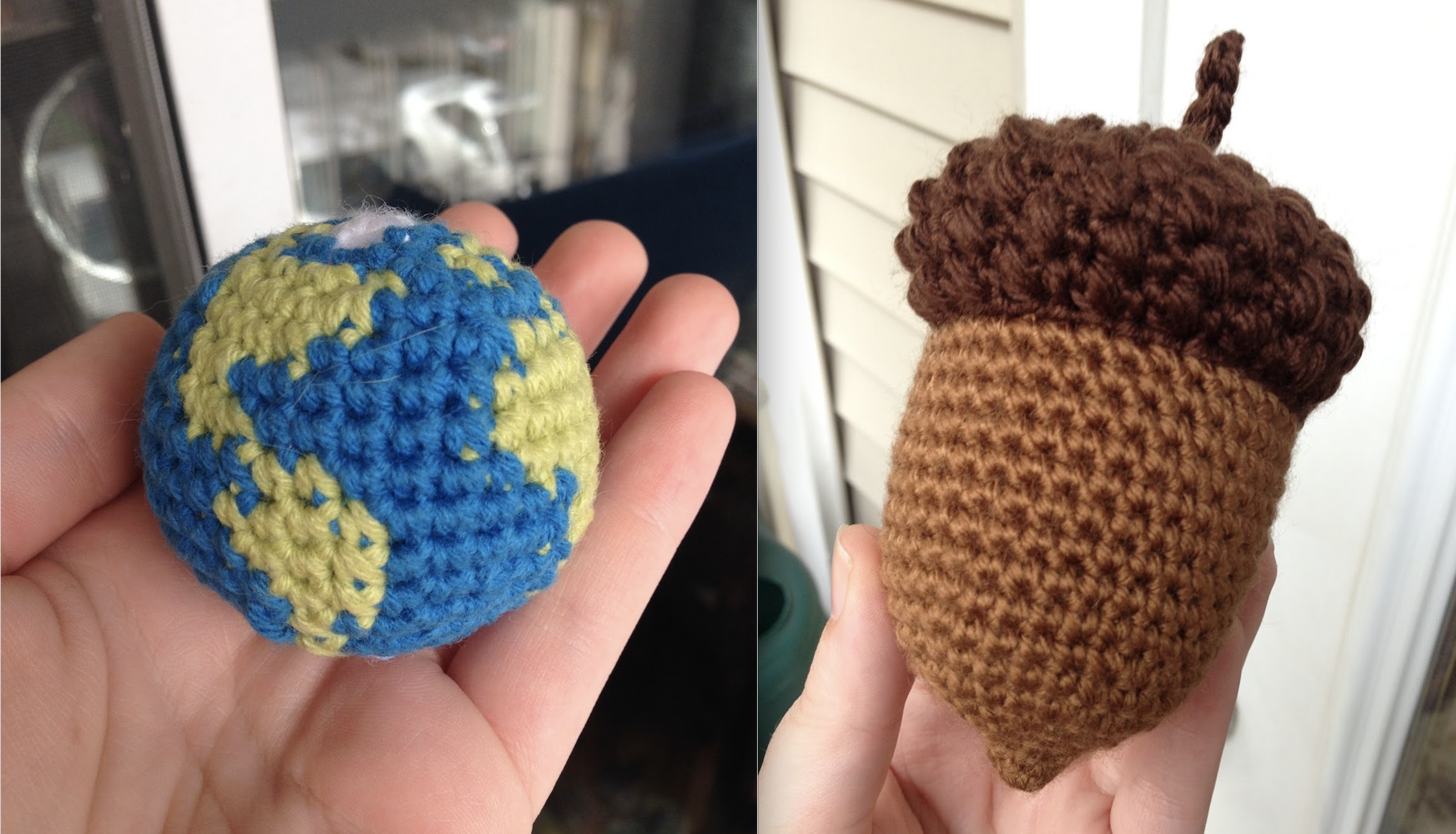 Decor is one of the easiest things to DIY and I have a couple of crochet patterns that make adorable decorations for the holiday season. Check out my autumn acorn pattern here for a stylish and cute fall centerpiece. My other favorite for decor is the mini globes. They make really beautiful Christmas ornaments if you add a loop or hook to the top. Find the globe pattern here.
Christmas Crafting Links
Here are some links to free patterns that make great quick Christmas crafting options:
What's your favorite thing to craft for Christmas? Let me know in the comments! Happy holiday crafting & may all your holiday WIPs be finished in time. 🙂