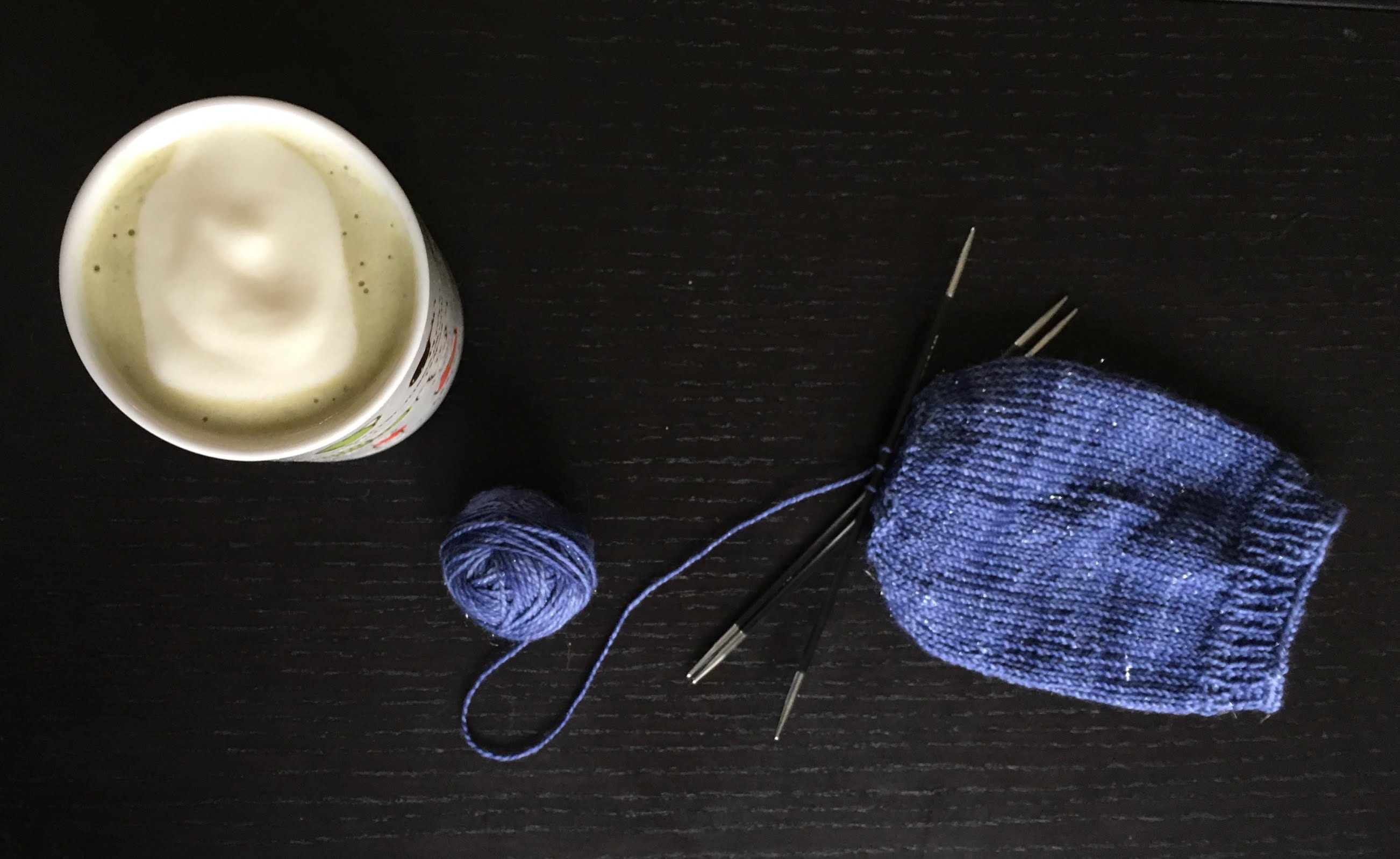 A quick look at the projects currently on my hooks and needles.
Things at my day job have been pretty crazy lately, and I've contented myself by starting about 20 different projects in my free time. Sorry for the radio silence! I'll hopefully have oodles of finished projects to show you in the next couple of months. In fact, the wee project pictured above will get its own blog post in the near future, so stay tuned! It's a very quick and easy use for your sock yarn scraps. In the meantime, here's a quick peek at some other projects I've been working on: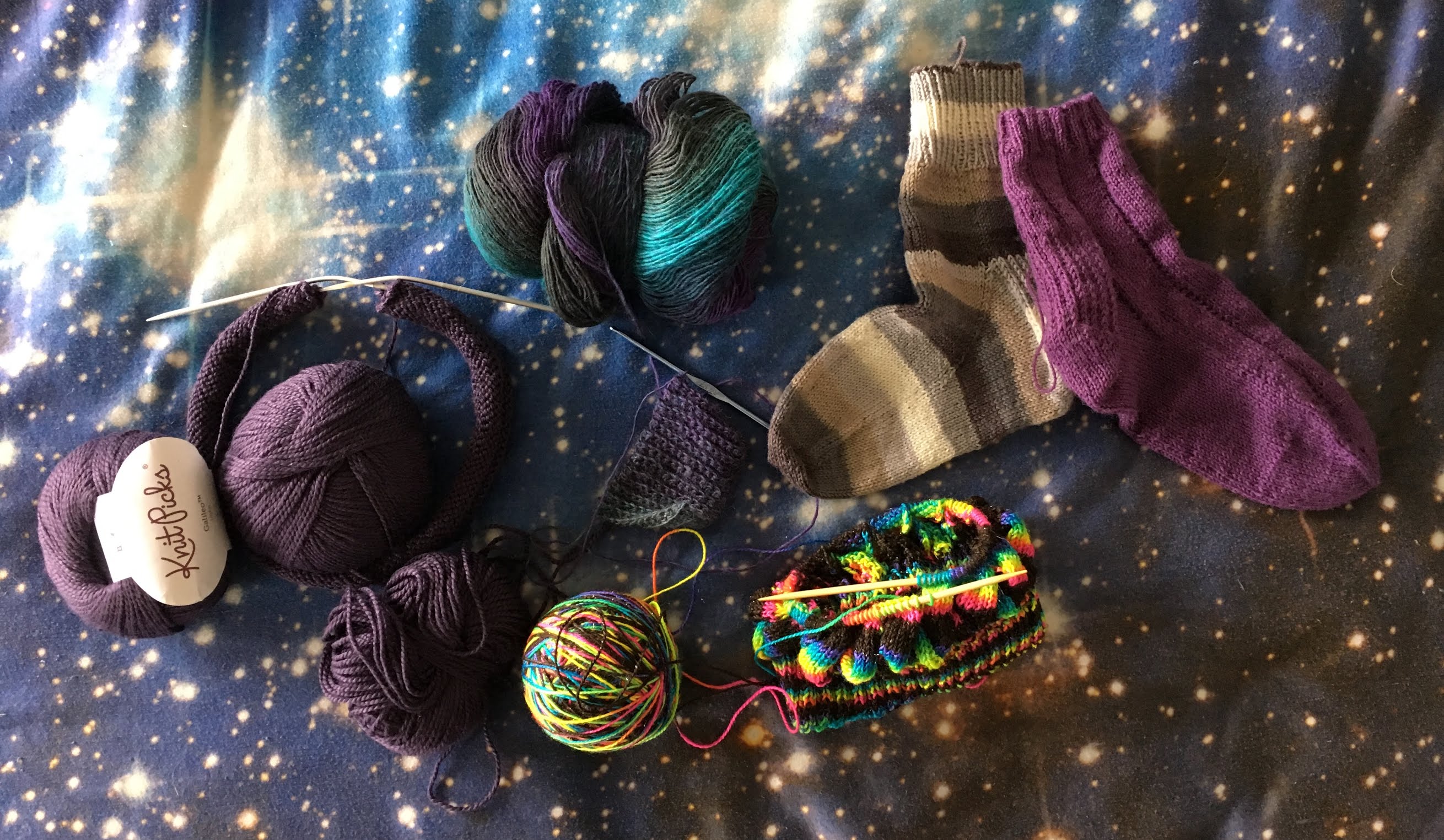 On the bottom left are the beginnings of 2 hats: Wurm in Knit Picks Galileo and my first attempt at entrelac, Fourth Grade Hat. The rainbow yarn is one of the ones I bought at the Montpelier Fall Fiber Festival a couple of months ago, so I'm super excited to finally use it! Both of these hat patterns are free and are a lot of fun to work up.
In the middle you can see a small section of cuff from my free griddle stitch mitts pattern. I'm making myself a second pair of mitts with this lovely sock yarn I've had for several years.
Speaking of sock yarn, I have a few socks on the needles, but right now I'm working on the second socks for the two pictured on the top right. The striped sock is a plain vanilla sock and the purple one is the Vanilla Latte sock pattern.
I'll admit, I have also been doing a little bit of retail therapy. Not only did I buy myself my first interchangeable circular needle set, I've also splurged on some yarn. Expect to see some awesome socks here soon, courtesy of these beauties from Nerd Girl Yarns:
Pictured left to right: Bounce and Stomp in 'Golden Lasso' and 'Diana' and Come Hither in 'The Bad Beginning'
I can't wait to start my first pair of toe-up socks with the Come Hither this weekend while watching season 2 of A Series of Unfortunate Events on Netflix. Gotta love matching your yarn with your TV shows. 😀
What's on your hooks and needles?